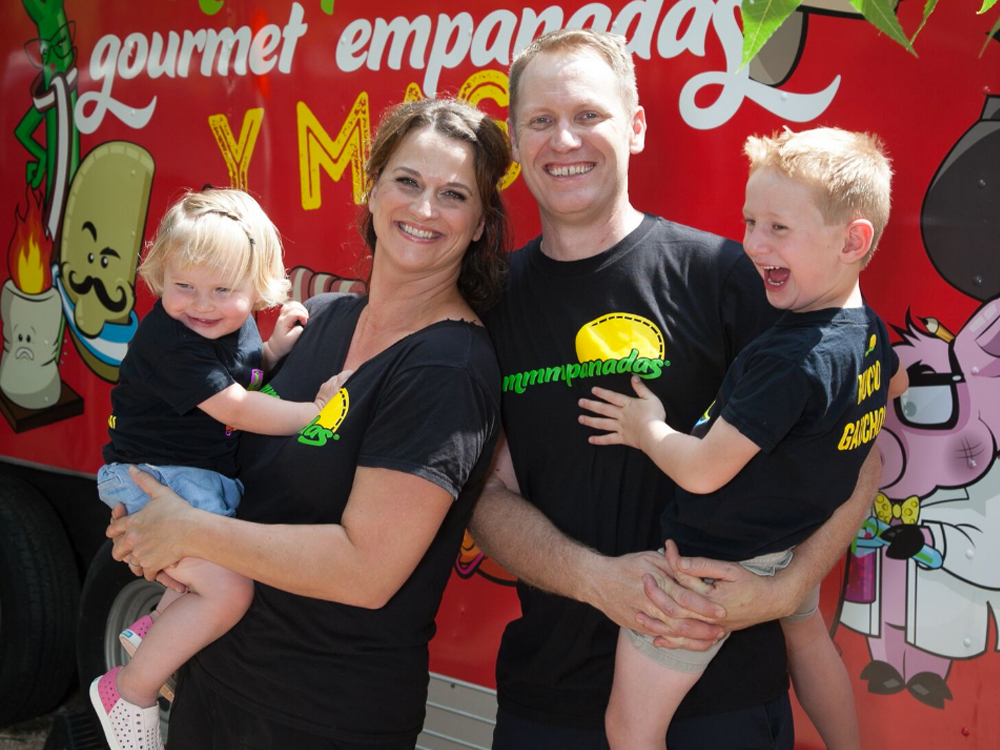 mmmpanadas is the creation of husband-and-wife team Cody and Kristen Fields. While working in Costa Rica, Cody fell in love with the empanadas he would get at the local shops on his lunch breaks. On a trip to Austin in 2006, Cody met Kristen and fell in love with her, too. The couple wanted to share the experience of the delicious handmade empanadas and started making them for local bars and coffee shops, giving an Austin flare to this Costa Rican favorite.
Before long, the two were married and slinging gourmet empanadas out of a big red truck Cody got off eBay in 2008. From late nights on 5th and Brazos to the Austin Food & Wine Festival, this truck has seen it all. Remember that time she got dressed up for Action Bronson? "Mama Rose" is currently taking a break from her normal spot on the UT campus, Cody's alma mater, but you can keep an eye out for her in the future at places like ACL festival or your own events. Reach out to us for rental rates!
Over the years we have had the honor to help a variety of not-for-profits, have some fun, and raise a little money for their cause. From local to national organizations, they asked and we said yes. While we can't honor every request, we promise we will always help on some level. Because giving back is really what it's all about. Please contact Kristen at
kristen@mmmpanadas.com
any time. She's here to help.